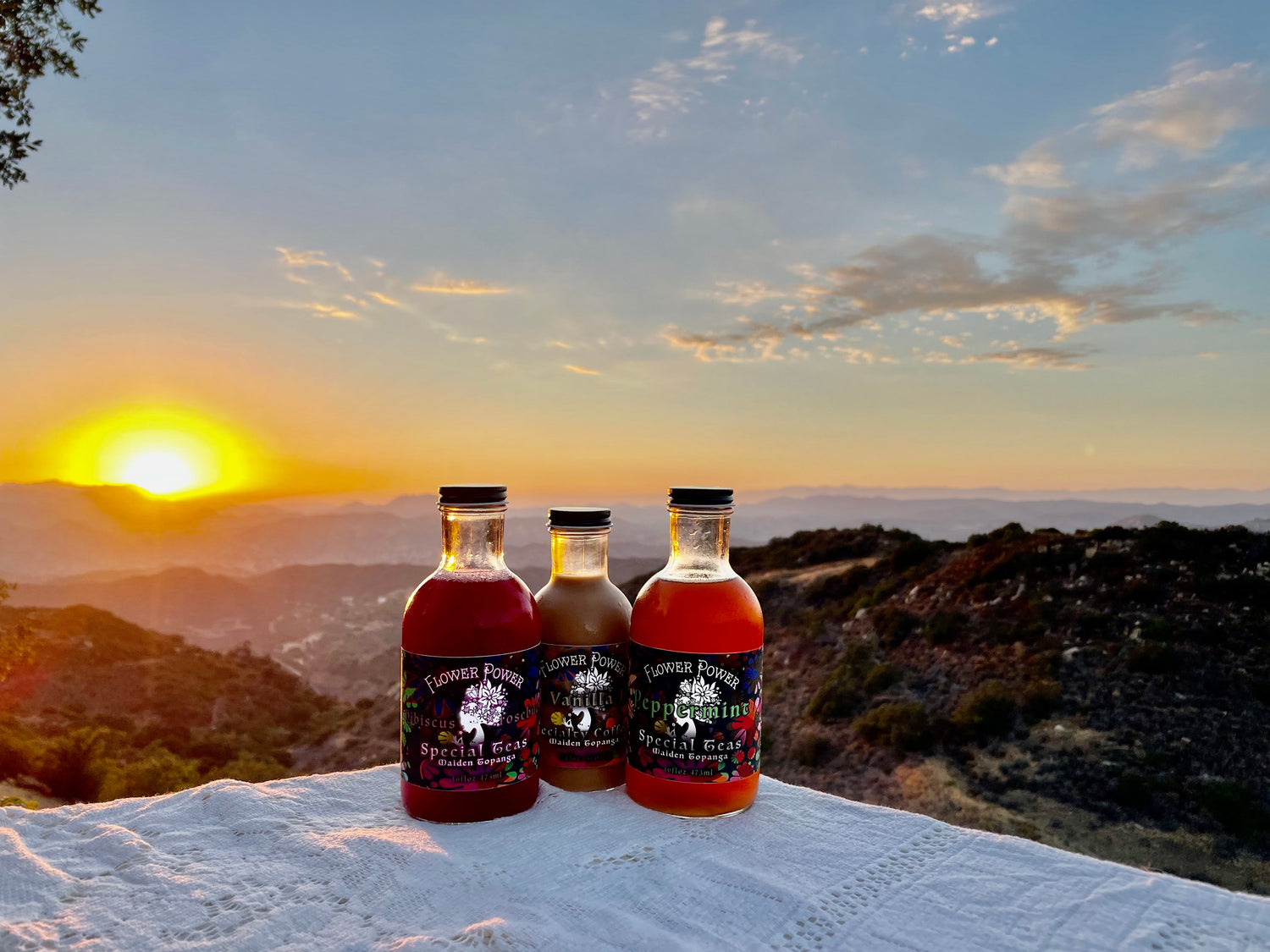 Maiden Topanga LLC gets awards!
Newly released Organic small batch Special Teas and Specialty Coffees take the Los Angeles taste trials by storm!
Get your own case delivered
Organic Hibiscus and Rosebud Tea

An amazing high anti-oxidant drink, this tea was crafted with health in mind. Made with the freshest organic Hibiscus petals, organic rosebuds, and local Topanga Honey, it has a nice tart bite, yet lightly sweet, and a very unique floral aftertone. Delightfully robust, and powerfull.

Organic Peppermint

We've always complained about the weakness in other teas, and hence - our Peppermint was first on the bottling line. This tea is not messing around, with very pronounced cooling effect as it slides down your throat, and seems to chill the entire upper body immediately. A stunningly refreshing drink made with only the finest organic Peppermint and local Topanga Honey. Simple, and beyond any norm. Once sampled, you'll very likely be focused on that daily "fix", and never look back at another tea again...

Organic Iced Vanilla Coffee

This drink, is one of our personal favorites and old stand-by, and the one drink that started this whole beverage company process in the first place. Undoubtedly tried and true, this formula has been tested on thousands - without fail. One of the most smoothest coffee drinks to ever hit the market, this one is crafted the old way, pourover. We start with a real hefty batches of the most excellent organic and sustainable Guatamalan Coffee, and carefully modify it's bitter by toning it with high grade organic brown sugar, then jolted with a perfectly creamy blend of oatmilk, and flavored with only the purest organic Vanilla extract. This beverage, is what the other companies wish they could pull off...